Clean Room Design,Build & Installation
---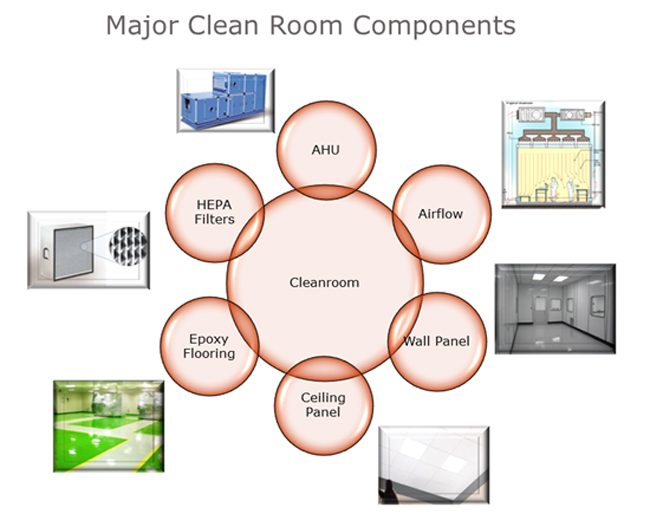 No Surprises!
Clean Room Design empowers the clients to have a perspective of the total task extension and aggregate expense before the venture starts. Beginning with pre-development service of examining the program prerequisites, deciding the level of neatness required, and kind of clean room which is the most financially savvy and will meet the necessities of the venture, the sorts of materials for the development and the sorts of structure to be incorporated with the development. Structures are then inspected again for PA to continue with 100% development and documentation. When the customers concede to the previously mentioned points of interest and cost we plan the whole supply and establishment or items and services.
Our Clean Room Designs :
Saves Time : Once the design is agreed upon, process of installation becomes faster with minimal changes.
Saves Money : As we have the final design in hand in accordance with the requirement, it eliminates rework and saves money.
Provides Peace Of Mind : Both for clients and our team as the clean room solution that best suits clients's requirement is already selected.
Reduce overall project implementation utilizing "Fast Track" Process:
Complete all Final Documentation
Manage all Final Inspections
Perform Final Balance, Test and Certification
Project Management
Manage all Subcontractors
Coordinate Building Inspections
Ongoing Onsite Supervision
Perform Site Staging
Manage all Material Procurements

RW technicians are fully-trained to ensure compliance with the latest cleanroom standards:

IES Standards
NSF No. 49
ISO 14644
Federal Standard 209